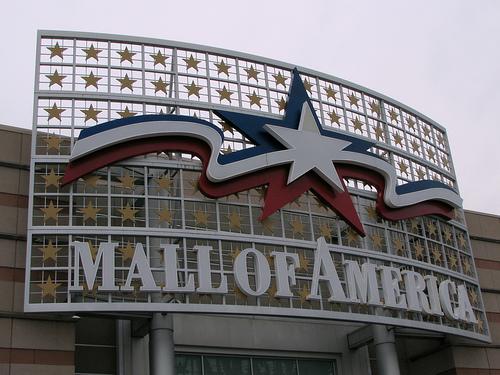 For those seeking an immediate cash advance on a Minnesota car accident, Bridgeway Legal Funding is the answer. If you have been injured in a motor vehicle accident, Bridgeway can provide the immediate financial assistance you need while your attorney fights for the maximum damages you are entitled to.  
Why should I take a Lawsuit Loan?
The legal process is slow, often much longer than anticipated, and injured victims of auto accidents need money now to pay car payments, mortgage payments, tuition, medical bills and other daily expenses. Pre-settlement funding, or a "lawsuit loan", is a non-recourse type of funding, meaning that if you do not receive a settlement from your case you will not have to re-pay the money that was borrowed. Legal funding from Bridgeway requires no credit or background checks, the advance is strictly based on the merits of your case and will not affect your personal credit in any way.
In Minnesota the minimum car insurance coverage for bodily injury is $30,000 per person with a maximum of $60,000 per accident.  You can only collect up to the insurance limits so if someone has the minimum coverage required in Minnesota you can only receive up to $30,000 in damages.  If the accident had multiple passengers who were injured then the maximum payout would be $60,000 total.  These minimums affect the value of your lawsuit in Minnesota and therefore the amount of money you can borrow against your case.  Most funding companies will only let you borrow up to 10% of the value of your case.  So if the driver at fault only has the minimum insurance coverage for Minnesota then you would only be able to borrow up to $3,000.  However, many drivers in Minnesota carry insurance coverage in excess of the minimums.  An example policy in excess of the minimums might be $100,000/$300,000.  In that case your potential case value is $100,000 and you would be able to borrow $10,000.  
Bridgeway Legal funding can provide a pre-settlement advance through-out Minnesota including:
- Minneapolis                                          - Duluth                                             - Woodbury      
- St. Paul                                                - Brookyln Park                                  - St. Cloud
- Rochester                                            - Plymouth                                          - Eagan
- Bloomington                                        - Maple Grove
How does the application process work?
The application process is quick and easy. Apply today either by submitting an application on your website or by phone call to (800) 531-4066. Once you apply, our underwriters will give you a brief interview on how your accident happened, request the appropriate documents from your attorney's office and then let your know how much of a case advance we can offer you. In most cases, Bridgeway can provide residents of Minnesota with a lawsuit cash advance within 24-48 hours from when you apply.
Bridgeway can provide immediate case funding in the following counties:
Aitkin, Anoka, Becker, Beltrami, Benton, Big Stone, Blue Earth, Brown, Carlton, Carver, Cass, Chippewa, Chisago, Clay, Clearwater, Cook, Cottonwood, Crow Wing, Dakota, Dodge, Douglas, Faribault, Fillmore, Freeborn, Goodhue, Grant, Hennepin, Houston, Hubbard, Isanti, Itasca, Jackson, Kanabec, Kandiyohi, Kittson, Koochiching, Lac qui Parle, Lake, Lake of the Woods, Le Sueur, Lincoln, Lyon, Mahnomen, Marshall, Martin, McLeod, Meeker, Mille Lacs, Morrison, Mower, Murray, Nicollet, Nobles, Norman, Olmsted, Otter Tail, Pennington, Pine, Pipestone, Polk, Pope, Ramsey, Red Lake, Redwood, Renville, Rice, Rock, Roseau, Scott, Sherburne, Sibley, St. Louis, Stearns, Steele, Stevens, Swift, Todd, Traverse, Wabasha, Wadena, Waseca, Washington, Watonwan, Wilkin, Winona, Wright, Yellow Medicine.