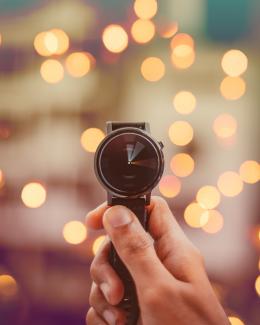 How Long Does it Take to Get a Lawsuit Loan?
Technically not a "Loan"
Getting a lawsuit loan is a much faster process than getting a home mortgage loan or a car loan.  Since a lawsuit loan is not actually a loan, the process is much quicker.  When looking for money on their case, most people search "lawsuit loans" or "settlement loans," but the proper terms are pre-settlement funding or settlement funding.
Applying
Pre-settlement funding is a non-recourse type of cash advance.  Simply put, if you don't win your case then you don't have to pay back the loan.  Because of this, the application process doesn't require a credit check.  The advance amount is determined upon the estimated value of your case and your personal cash requirements.  Once you apply for funding the company will review your case documents from your law firm and conduct a brief phone interview with you.  If approved, you can typically get your money within 24-48 hours. 
Receiving the Money
Once you are approved for funding you should ask your funding company what ways they can send you the money.  Delivery methods vary in cost and speed, but check with your funder first before selecting the option that's right for you. 
Wire Transfer
The fastest way to receive your pre-settlement funding is through a wire transfer.  The way a wire transfer works is by taking money from the funding company's account and electronically transferring it to your bank account or a relative's bank account.  Using the wire transfer method is safe and it usually takes a few hours for the money to show up in your account.   
Overnight Check
An overnight check can be sent to any address, either business or residential and is delivered the next day.  Overnight shipping can be costlier than a wire transfer, but it is convenient if you don't have a bank account.  Once you receive the check in the mail you can cash it at a local check cashing store. 
Regular Mail Check
The regular mail check also known as snail mail is the slowest, but the cheapest way to receive your pre-settlement advance.  Depending on where you're located in relation to our office in New York, delivery times range anywhere from 1-5 business days.  If your financial situation is an emergency then a regular mail check may not be the best option. 
Tips
It is best to contact your funding company as early in the day as possible so they can attempt to get you funds the same day. 
Talk with your funding company about the best option for payment.  Consider the factors of price and delivery time.
Let your law firm know you are interested in taking a pre-settlement advance so they can arrange to have the necessary documents available for the funding company to review. 
The sooner you apply the sooner you can receive an advance.
Bridgeway Legal Funding
Bridgeway Legal Funding is an authority on pre-settlement funding.  Contact us today to apply for an advance.  We are a direct funder, offer low rates and good customer service.