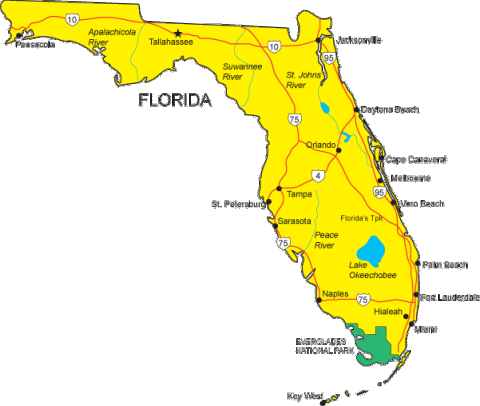 If you were injured in a car accident in Florida and need cash right away, consider getting a pre-settlement advance—more commonly known as a "lawsuit loan." Motor vehicle accidents can lead to significant financial hardships, particularly in instances when you have to miss time at work or have unplanned medical expenses to pay for. If your car needs to be repaired, the expenses can really add up! With a pre-settlement advance, you can stay on top of things financially until you can go back to work or resolve your lawsuit.
What is pre-settlement funding?
Basically, pre-settlement funding is a cash advance against your pending car accident claim or lawsuit. They are often referred to as "lawsuit loans" too, but it's not technically correct. The advance isn't actually a loan, but rather a non-recourse advance. That means if you don't win your case, you're not responsible for paying back the advance.
There are currently more than 21 million vehicles registered in Florida, which resulted in approximately 400,000 car accidents in the Sunshine State in 2018. 
If you were in one of those accidents, but weren't at fault or you were a passenger, you could be legally entitled to compensation The downside is you might have to wait one to three years before you see any money.
Fortunately, pre-settlement funding exists, so you don't have to accept an offer that's below your case's value. Pre-settlement advances help make things a little more even against large insurance companies that tend to have an infinite amount of resources and capital.
How do pre-settlement advances work?
Bridgeway Legal Funding, presents a simple three-step process to help our clients secure a pre-settlement:
Have in a brief conversation with you (the plaintiff)

Review your case to estimate its potential value

If the math works, we'll offer you an advance of 10 to 20% of what we think your case's value is.
Check out our "What is pre-settlement funding and how does it work?" video to get a better understanding of what pre-settlement funding is and how it works.
You can also visit the Bridgeway Legal Funding website's "How pre-settlement funding works section" to learn more about this process.
How long does the pre-settlement advance process take?
When you work with Bridgeway Legal Funding to secure a pre-settlement advance, one thing you notice is we operate more quickly than others in our field. Bridgeway can accommodate you quickly if you're in a car accident in Florida. We're set up to get cash into to our client's hands within 24 to 48 hours.
 
Call us at 800-531-4066 or complete our short questionnaire to get your pre-settlement process right away.
How much can I borrow?
This is one of our most-asked questions. Our clients are usually eligible to receive up to 10 to 20% of their case's value.
A more fitting question might be how does Bridgeway Legal Funding determine a case's value. Well, when we review cases, we focus on three main factors:
Liability—this pertains to which party was at fault. Sometimes this is easy to determine such as when a client's vehicle was rear-ended. Other times, such as a side swipe, it is less clear, and the drivers might share the fault.

Damages—these are typically divided into two main parts. The first part pertains the injuries sustained in the car accident—what type of medical treatment was needed, medical expenses, how long treatment took place and estimated future medical expenses. The second part of the damages is your wage loss claim. This figure is determined by multiplying how much work you missed by how much you earn at work. Other wage loss factors include if you're able to return to work, if you can do the same work you did prior to the car accident and if you lost your job because of the accident.

Insurance—Usually, you can only sue for up to what insurance is available in the accident. In Florida, drivers have to carry at least the following required car insurance coverage and limits:
• Bodily Injury Coverage: $10,000 per person and $20,000 per accident
• Property Damage Coverage: $10,000 per accident
• Uninsured Motorist Coverage: $10,000 per person/$20,000 per accident
• Personal injury protection: $10,000
Source: Geico
Remember these are the minimum car insurance coverage requirements for Florida. You can buy more liability insurance—the most you can purchase may vary by car insurance company. However, common maximum limits are:
• $250,000 for injuries per person
• $500,000 for injuries total, per accident
• $100,000 for property damage
Source: Nerdwallet
To learn more about No-Fault Auto Insurance coverage in Florida visit here:
Along with specific vehicle limits, there are also instances where both parties involved in a car wreck carry umbrella polices, which provide additional coverage. Corporations often have umbrella insurance policies. To learn more about how much you can borrow for your Florida car accident cash advance, check out the "How much funding can I get against my car accident lawsuit?" section of the Bridgeway Legal Funding site.
What else can I do to obtain a pre-settlement advance?
There are few steps you can take to get pre-settlement funding when you're in a car accident in Florida:
Hire a qualified attorney that specializes in motor accidents

Keep good records of the car accident and your injury

Get a copy of the police report and collect names of any potential witnesses
Make sure your law firm files a lawsuit within the legally allowed time. The statute of limitations in Florida is four years within the date of the accident.
Source: Nolo
Visit Bridgeway Legal Funding's website for more information regarding pre-settlement funding for car accidents in Florida.